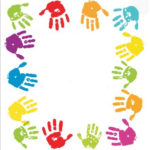 We will show you how to print your own personal tea towel. The easy way or the hard but fun way.
What is a Tea Towel?

A tea towel is made from either cotton or linen to produce a soft cloth, with decorations being either woven or printed.

Tea towels are currently used in the kitchen for various purposes like wrapping baked products, used as hot pads, decorating a coffee table, keeping wet dishes clean, among other uses.
Read moreHow to Print a Tea Towel – A Fun And Easy Way To Decorate Your Own Dish Towel