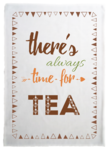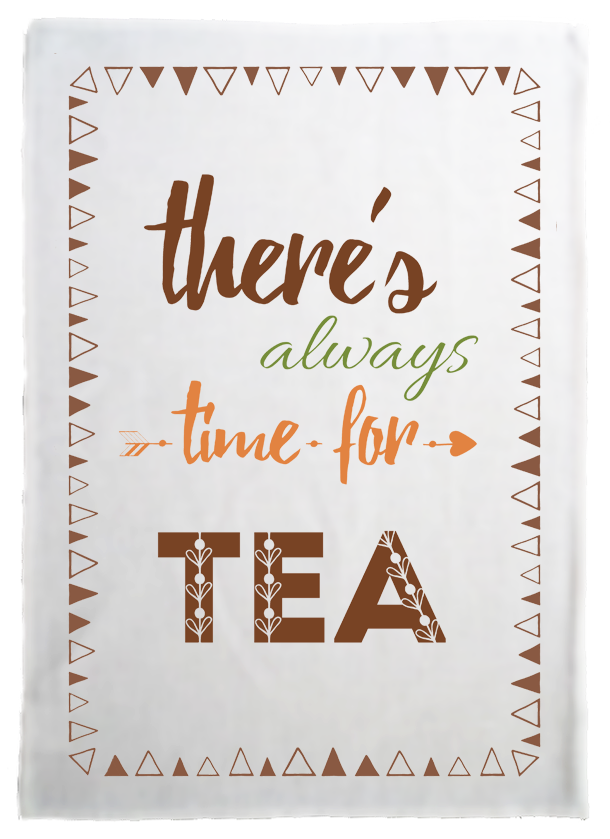 Using a tea towel as a fundraising idea for a charity, club or organisation is a fun way of bringing in money to support the good work that charities and other not-for-profit groups do for the community.
The fundraiser works so well because all members of the organisation can contribute to the design.
Each member gets a piece of paper and a magic marker to draw with, and then submits the design to the co-ordinator of the fundraiser.
The charity or organisation then supplies their personal images, designs or drawings to us via the order form. We put all the artwork pieces together (which is included in the price) ready for you to approve. When approved, we can begin printing tea towel order.
Get 50 White Cotton Tea Towels printed and delivered from $8.50 each
(Get a Quote Here)
Another idea would be for the charity or the organisation to provide their own groups favourite recipes or other mementos that are appropriate to use on a tea towel!
An important point is to remember that, very likely, the appeal of your tea towel will be limited to those that contribute, or are associated, with the organisation and its supporters.
Get Started With An Easter Fundraiser For Your Organisation
All price displayed upfront. No Hidden fees. Use the Step-by-step easy to follow Easter tea towel fund-raising order form
How to Organise an Easter Fundraiser For Your Charity?

Getting The Group Organised

Before starting your fund-raising campaign, you need to get organised and work out all details before you start ordering.
Which products do you want to promote
Make a sample of what it might look like
How many will contribute to the design?
The campaign dates?
When you need the individual designs by?
When you need to place the order with sufficient time
Costs and the fundraising margin, and minimum orders
Goals you want to achieve. Why are you fundraising?
Prepare all the marketing materials
To get started, prepare the promotional materials you will need. This could include the following:
Writing a sale letter for the group newsletter
Preparing posters and advertising materials for the fundraiser
Putting together samples and templates to help sell the offer
Writing persuasive letters to members of the group
Promoting the charity fundraiser
Tell everyone about the details and promote the fundraiser. But how?
Run notices in your newsletter. Maybe do a countdown over a number of weeks. Offer discounts for early or pre-purchases
Display the sample in a common area so everyone will have a chance to see the size and quality
Put up posters with the details of your fundraiser
Prepare and distribute organisational order letters
After the promotional period, you will need to decide whether to continue with the campaign or cancel it. You might decide to cancel if you did not get an acceptable minimum order numbers.
Let us assume that you did get enough orders and continue the article.
Prepare the Artwork
Organise the member who are going to contribute to the design. Get them to cut in half some blank A4 papers and turn them into A5 size paper ready for drawing their design.
Then, you can decide which type of artwork the class with be undertaking:
Collect all the drawing, logos, designs, artworks and pictures
Once complete, use your phone or a digital camera and take photos of the groups artwork.
2-4 images at a time will be sufficient. Click the "Get Started with a Easterr Fundraiser" and follow the prompts.
You can upload the members artwork (in bulk) as a simple drag and drop function during the order process.
We take care of the design work. Or if you want a special design. Upload your preferred design during the order process. Happy Fund raising everybody.
Get Started With An Easter Fundraiser For Your Charity
All price displayed upfront. No Hidden fees. Use the Step-by-step easy to follow Easter tea towel fund-raising order form
How else to use Tea Towels as Promotional Ideas?
Custom printed towels are a perfect item for a whole array of different and creative uses:
Bridal Showers
Baby Showers
Wedding Invitations
Birth Announcements
Wedding Gifts
Corporate Gifts
Promotional Items
Celebration Keepsakes
Mother's Day Gifts
Create a set of custom tea towels with your own design, such as a favourite family recipe, a logo, an event promotional item or a branded image.
Need Some Help? Send us your ideas, designs or orders via the quote form.

We print and ship Australia wide.