Bridal Showers are held for the lucky woman about to be married. According to popular stories, these traditions originated in Belgium around the 1860s.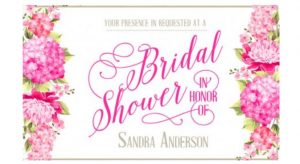 Usually, they are hosted by a close female friend or relative of the future bride, 4 to 6 weeks before the wedding.
It is an occasion were drinks and delicious food are shared among the guests. Fun games are played.
If you are the host for the Bridal Shower, you will have many discussions with the future bride regarding all things that need to be organised.
One important item for you to organise are the Bridal Shower Invitations.
Well, we are here to provide you with a creative and unique idea: Bridal Shower Tea Towel Invitations.
Only need a Few? No problem we can print any full-colour design. Personalise Here
(No Minimum Quantity)
Bridal Shower Tea Towel Invitations
A wedding is a special occasion. Two people that love one another and choose to spend their lives together. It is an event that makes an unforgettable and emotional impression on the wedding guests.
Tea Towels as Bridal Shower Invitations will also make such an impression on your guests, as each time they use them, they will remember the fun they had at the Bridal Shower organised by you.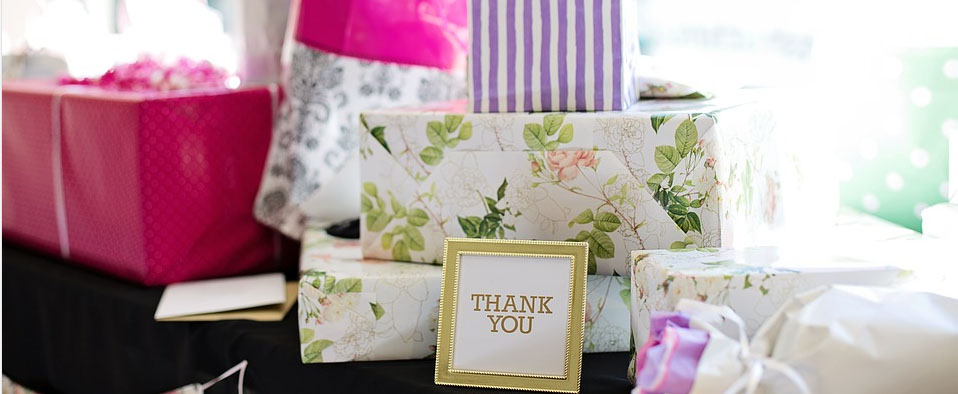 Tea Towel Printing for Bridal Shower Invitations
Our Tea Towels as Bridal Shower Invitations are created with a sophisticated high-end print technology.
The materials used are linen, cotton or 50/50 linen/cotton. They are designed and printed 100% in Australia.
The tea towels can be customised to suit your wishes or they can be designed by our experienced designers. They can be designed formal or casual.
The day, month and year of the Bridal Shower should be printed on the tea towels, together with the time, address, host's name and phone number. Various decoration ideas can be added, such as:
Personalised name of the future bride
Name of the future groom , if invited to the Bridal Shower
Name of bridesmaids
Bridal Shower particular theme
Name of guests
Food recepies
Flowers, plants
A favourite joke
A popular say about marriage
A Thank You message
Need it in Bulk? Get 150 White Cotton Tea Towels printed and delivered from $6.50 each
(Get a Quote)
Tea Towels as Bridal Showers Invitations
Tea Towels as Bridal Showers Invitations will brighten up your party, stirring conversation about their unique character.
Main features of our products
Materials are first quality with beautiful print results. Materials do not crack
Made with first class inks
Screen printed or digitally printed using the latest in modern print technology
Long lasting, so they can be used after the couple unite in marriage
Customised as chosen in regard to appearance, design and colours.
Great colour range
You can order a sample of the Bridal Shower Tea Towel Invitations (conditions apply)
Each tea towel measures 70cm x 50cm and it weighs between 80-100g
Benefits of having Tea Towels as Bridal Shower Invitations printed by us:
The tea towels are excellent quality, durable and fade resistant
They are affordable
There is the opportunity to have a personalised design to celebrate the future union between two people
Parents, grandparents and friends, while wishing the future bride the best in her married life, will treasure the tea towels printed by us as a memento of an relaxing time with the future bride before her "big day".
While hosting a Bridal Shower can be a challenging task, don't stress out about guest invitations.
Let us provide you with our Tea Towel Bridal Shower Invitations.
They are Imaginative and Unique!!!
Need Some Help? Send us your ideas, designs or orders via the quote form.