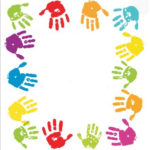 We will show you how to print your own personal tea towel. The easy way or the hard but fun way.
What is a Tea Towel?

A tea towel is made from either cotton or linen to produce a soft cloth, with decorations being either woven or printed.

Tea towels are currently used in the kitchen for various purposes like wrapping baked products, used as hot pads, decorating a coffee table, keeping wet dishes clean, among other uses.
Get a One-Off Personalised Tea Towel Printed w/ any design for about: $30.00 inc Delivery
GET STARTED NOW
Design your Own?
To own a unique and wonderful kitchen accessory, you might want to consider decorating a tea towel with your own personal design. Either have us print it for you here or read on, and we will show you how you can do it yourself.

How to go about tea towel printing.

1. Sketch the design you want to print
Preferably, think about printing simple geometric designs. Shapes like ovals, circles, triangles or printing alphabets and numbers. After you've decided on the final appearance, you can start by sketching the designs directly onto the tea towel.

2. Design the stamps based on your sketch
Using felt/foam erasers, make the stamps/designs you want to have on your tea towel. Make several designs like circle, ovals, triangles and squares. Make a printing block, preferably an even piece of timber, and glue your erasers in place taking into consideration the already sketched design. The erasers can be made perfectly if you want organic shapes like circles.

3. Choose your colour
Decide on the colours to use and paint your stamps. Based on the colours, you had decided to use on your sketch. Apply the colours on the stamping block using a roll and try your level best to make the colours in your stamp block even.

4. Print your tea towel
Attach your towel onto a surface using masking tape to avoid wrinkling. With your stamp ready, place it into position and press. When printing refer to your sketch to make sure you follow the pattern to come up with the design you targeted.

5. Dry your painted tea towel and iron
After painting your towel let it dry for about one day, then iron it to stick the paint permanently. Avoid direct contact between the hot iron surface and the paint by putting an extra fabric between.

After this, the towel is ready for use, and you can be proud to have a beautiful personally painted tea towel. You can also make several towels in different designs for your kitchen.
Now if that sounds to hard and messy then there is the easy way. Create you design and then send it to us to print it for you.

Need Some Help? Send us your ideas, designs or orders via the sidebar form.