A tea towel is a functional item that can be decorated with a design. Making it infinitely appealing to a large group of like minded people.
This means opportunity for the smart marketer looking to generate some cash for a good cause.
Functionality and appeal are the basic building blocks for a good fundraiser. And tea towels have them in spades.
Get 150 White Cotton Tea Towels printed and delivered from $6.50 each
(Get a Quote Here)
Who Is This Fundraising For?
We have already established that, Dish Towels (as they are sometimes called) are highly effective items to use as a fundraising method.
They are most popular as commemorative items particularly with church groups and community groups that are celebrating significant milestones.
Another approach is targeted at groups or organisations such as pre-schools, primary schools, church groups, sports teams, where the project would involve members of a 'group' collectively designing the item.
Special Events To Remember
Valentines Day – Get your order in before 1st February 2023
Easter Holidays – Get your order in before 5th March 2023
Mothers days – Place your order before 15th April 2023
Fathers days – Place your order before 9th August 2023
End of Class – Get your order in before 10th November 2023
Christmas Holidays – Get your order in before 10th November 2023
This gives the members a stake in the product. This 'stake' makes selling the printed tea towels at a profit easy, where the goal is to raise funds for the group.
Not sure who might use this form of fundraising ?
Here's our list of possible groups and community organisations likely to use tea towels as a fundraising option.
Child Care Centres
Primary Schools
Day Care Groups
After hours care
Sports Groups
Community Groups
Associations
Network Groups
Charities
Church Groups
Wedding Events
Baby Showers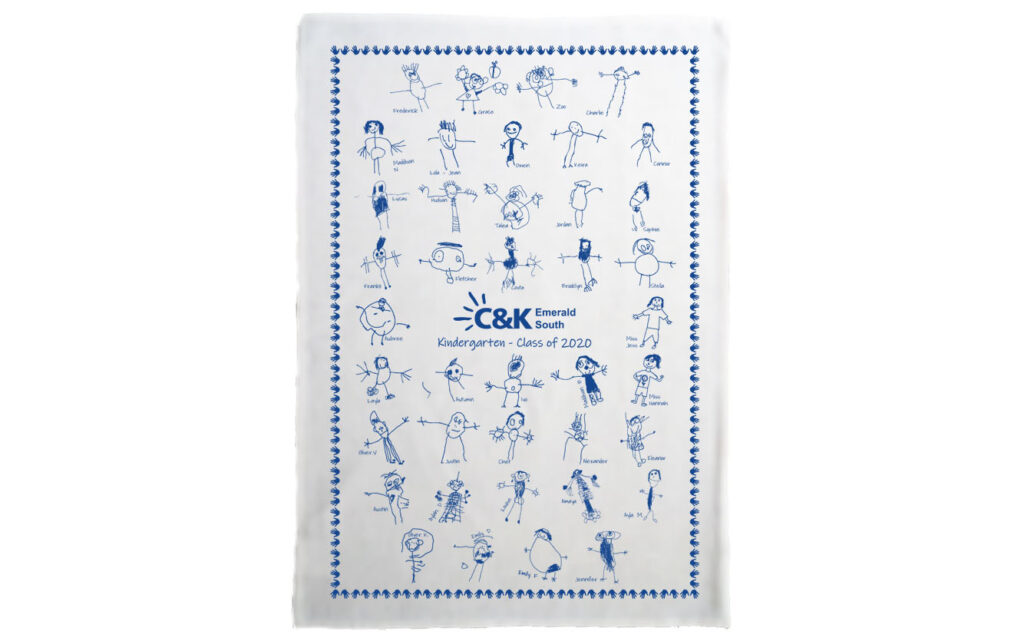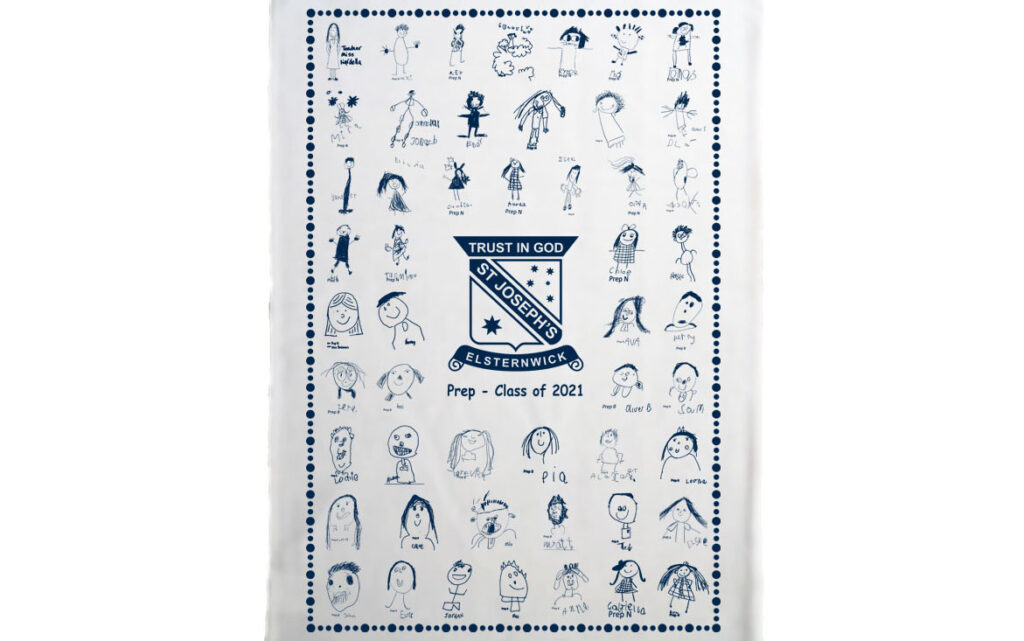 How successful are tea towels as a fundraiser?
Groups and organisations, all around Australia, raise millions of dollars every year by using tea towels as a fundraising idea and this particular product's quality ensures clients and customers return repeatedly year after year.
With Tea Towels being well known as affordable items that every household needs & uses on a regular almost daily basis, their ability to last long after the initial purchase means they make ideal gifts & keepsakes, either as an enduring memento or a commemorative item.
Tea Towels is what we do best. If you need help. Get in contact with us for your next fundraising event.
Need Some Help? Send us your ideas, designs or orders via the quote form.